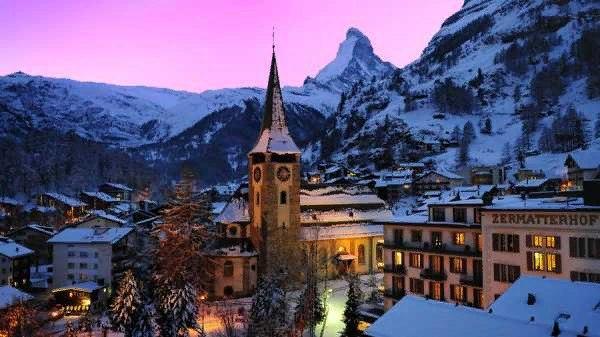 Since January 28, 2020, authorities in Zermatt, a municipal district of Switzerland, have been allowed to pay taxes in bitcoins (BTC) with the support of the Swiss cryptocurrency company Bitcoin Suisse.
It is reported that Bitcoin Suisse will convert taxpayer bitcoins into Swiss francs and then transfer them to the municipality's bank account. Local residents will be able to pay taxes in BTC online or through a special terminal installed in the Zermatt administration building. Before transferring the amount in bitcoins on the online portal, citizens will have to contact the Zermatt Tax Office to get permission to pay the tax in cryptocurrency.
"A new way to pay taxes in bitcoins will be in demand among the local population. We are pleased to introduce our residents the innovative solutions they need, "said Zermatt Mayor Romy Biner-Hauser.
It is worth noting that Switzerland is not the first to introduce payments in cryptocurrency. In 2016, Zug became the first city in the country to start accepting BTC for utility bills. Since then, Zug has become popular with cryptocurrency companies due to soft regulation and even got the name "Cryptodolins".
However, last September, President of the National Bank of Switzerland Thomas Jordan expressed concern about cryptocurrencies and stablecoins, calling them "speculative investment instruments", which under certain circumstances could violate Swiss monetary policy.
Recommended Related Articles: