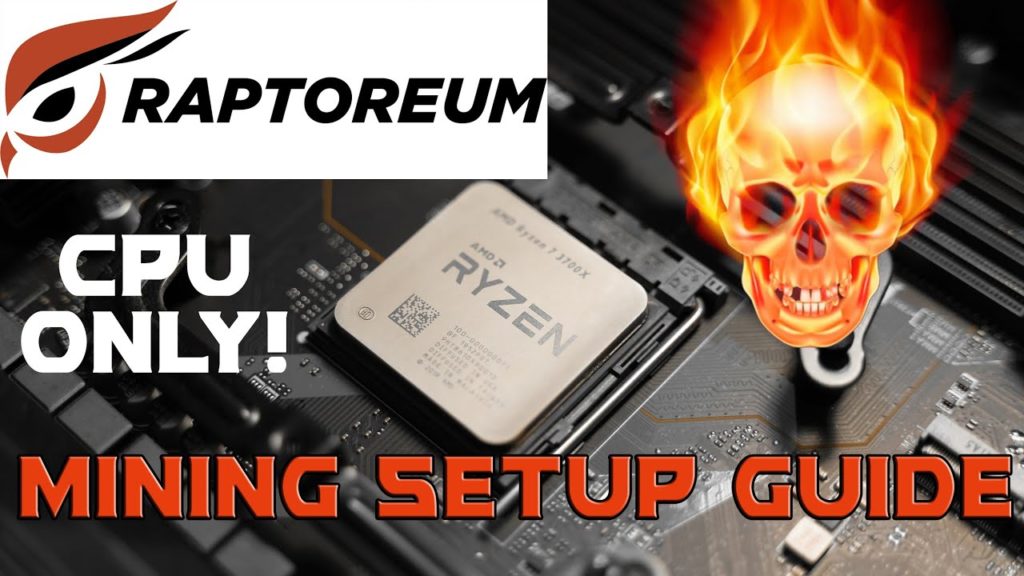 How to mine Raptoreum RTM cryptocurrency on CPU-Miner and XMRig. You are no doubt familiar with cryptocurrency mining,...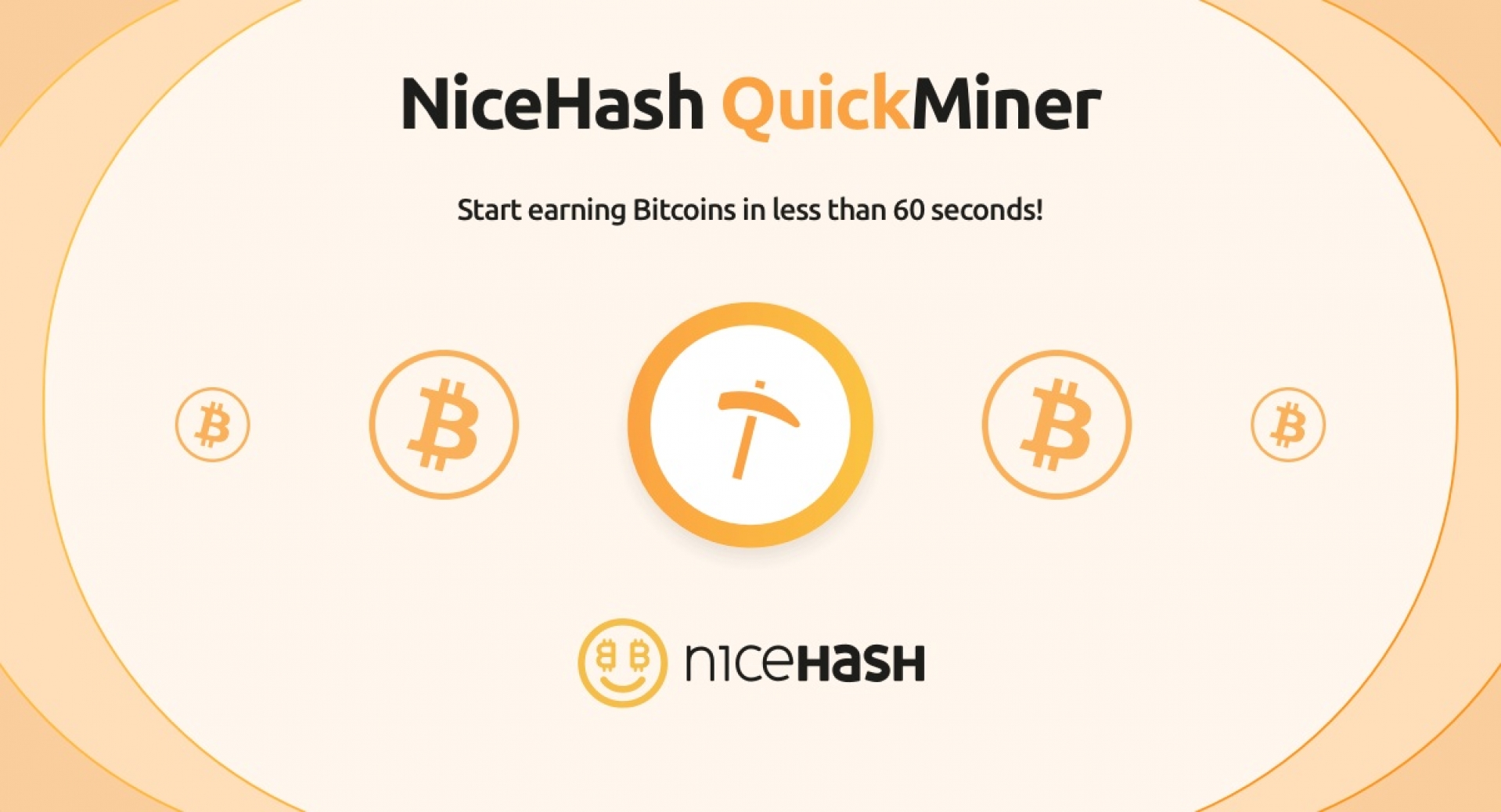 What is NiceHash QuickMiner? NiceHash QuickMiner is a next-generation miner developed by NiceHash. Currently, it is in the...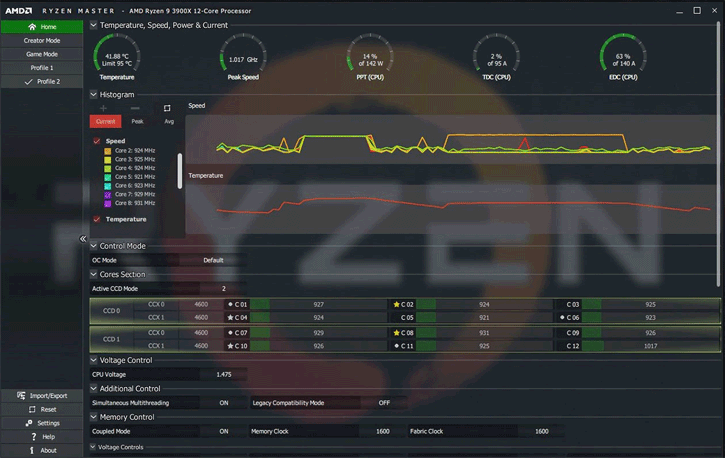 Download the latest iteration of the AMD Ryzen Master Utility. Your tool to unlock AMD Ryzen Processors. Every...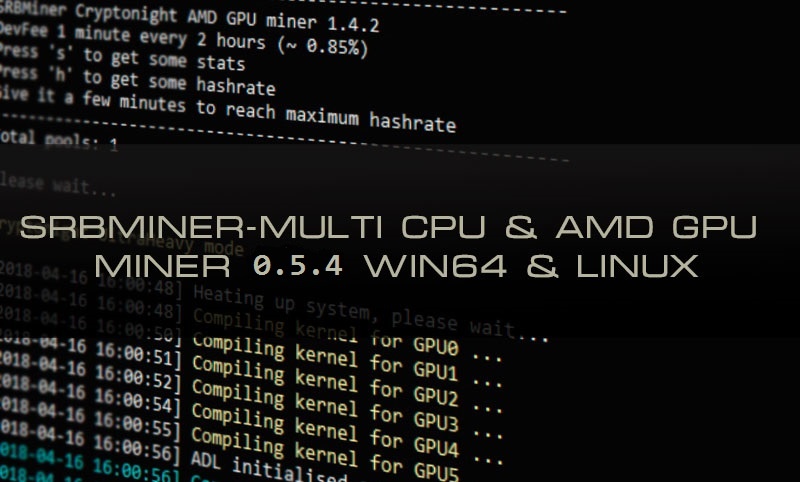 GitHub: SRBMiner-MULTI AMD & CPU Miner 0.5.4 Windows & Linux———————————————————————————————Mine up to 4 different algorithms/coins at the same...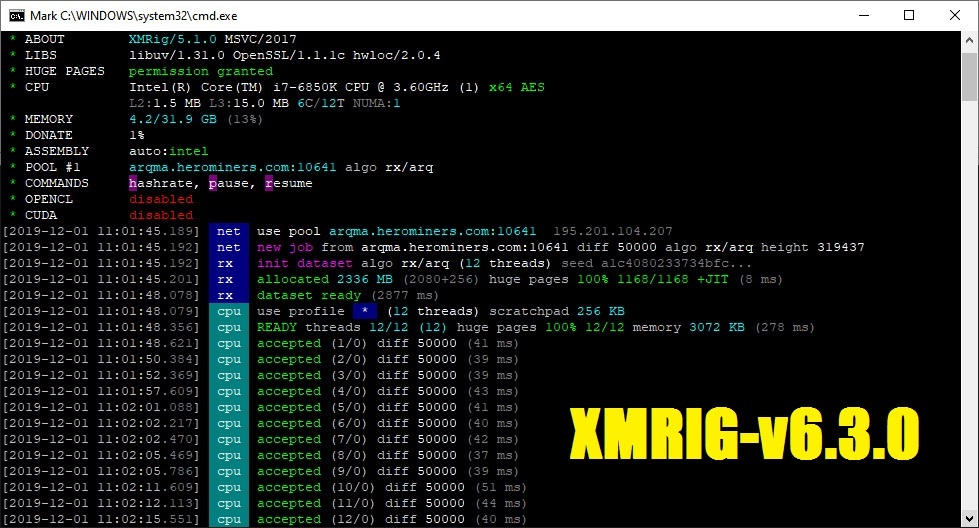 XMRig- This is an open source program for mining coins on the RandomX and CryptoNight algorithms. Suitable for...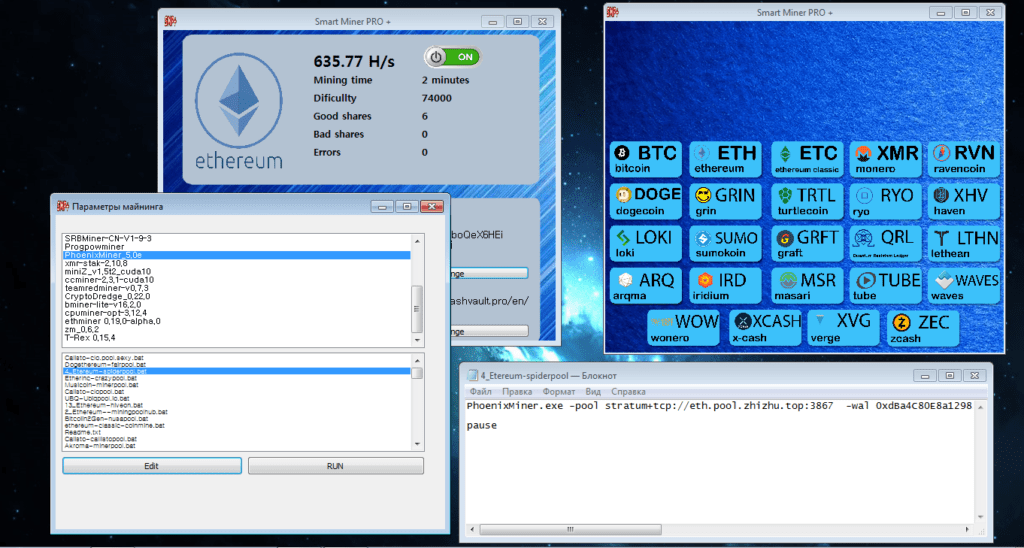 SmartMinerPRO (SMP+) SMP + is a smart multi-currency crypto miner for CPU / GPU / ASIC, which itself...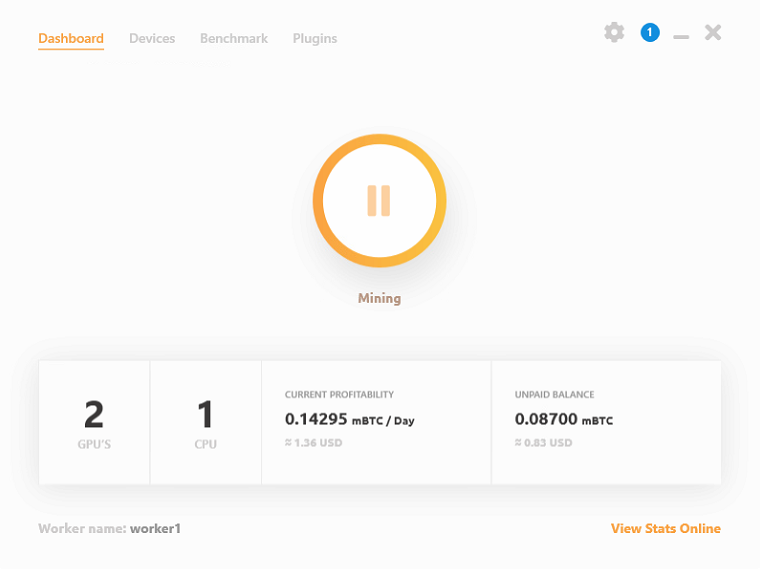 Changes from 3.0.3.0: Add new algorithm: BeamV3 Preinstalled miner plugins: ClaymoreDual GMiner LolMiner NBMiner Phoenix XMRig This version...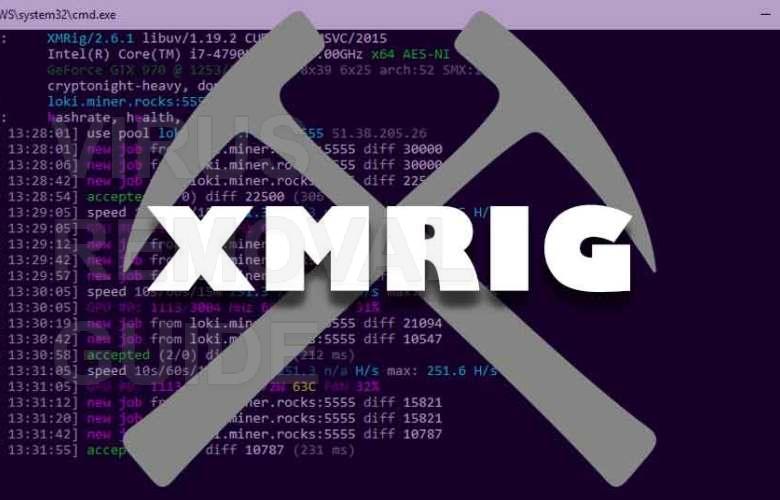 The latest version of XMRig 6.2.0 is already available for download for Windows and Linux (x64 bit) using...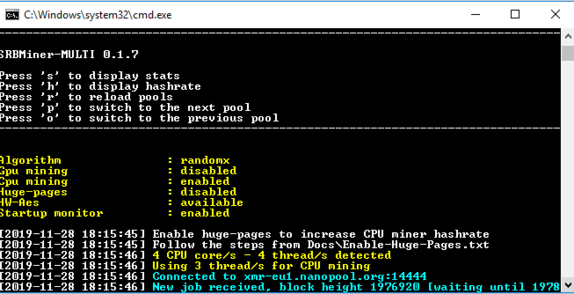 SRBMiner-MULTI CPU & AMD GPU Miner: CPU miner – This is a program for mining cryptocurrencies on various...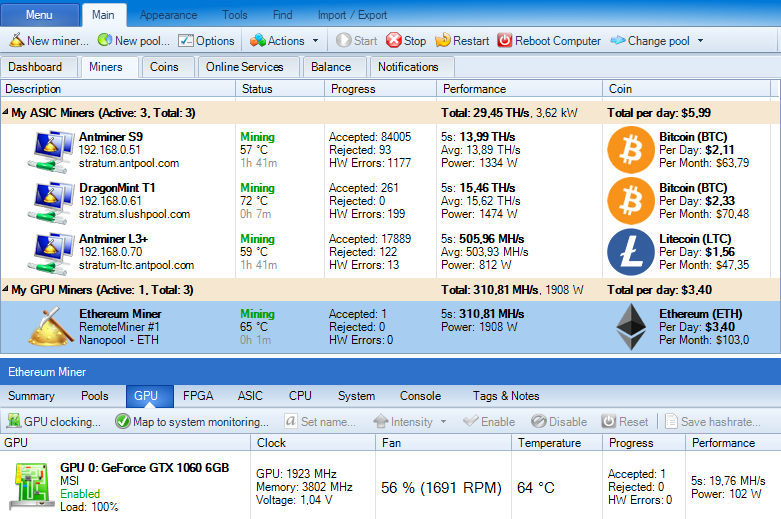 AwesomeMiner 7.7.2 —This is one of the most multifunctional miners supporting both AMD and Nvidia video cards, in...