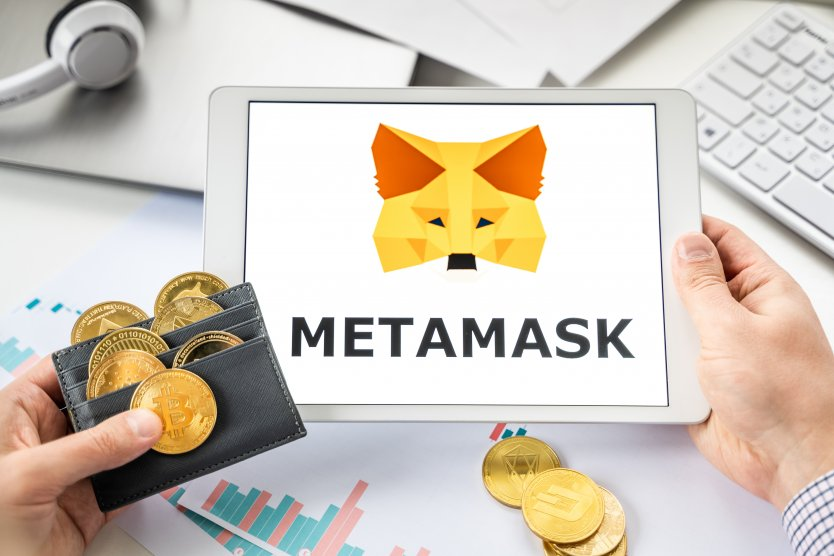 Metamask —popular dedicated Ethereum wallet. Designed as a web browser plugin, users can send cryptocurrencies and interact with various decentralized applications. It can be installed as an extension for various leading browsers such as Google Chrome and Brave.
The MetaMask wallet allows users to store keys for Ether and ERC20 tokens in three different web browsers. Metamask also allows users to view the Ethereum blockchain from a browser.
Supported cryptocurrencies:The current supported cryptocurrencies that can be received, sent, and stored in Metamask are ETH and various ERC20 tokens.
Install Metamask
Your browser must be supported by Metamask and must only be downloaded from their official website.
Download: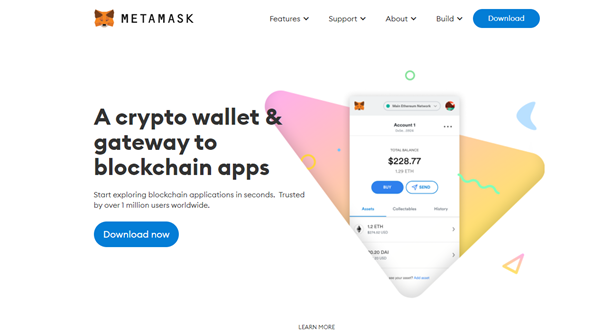 You can select your preferred browser by clicking the download button at the top right of the page.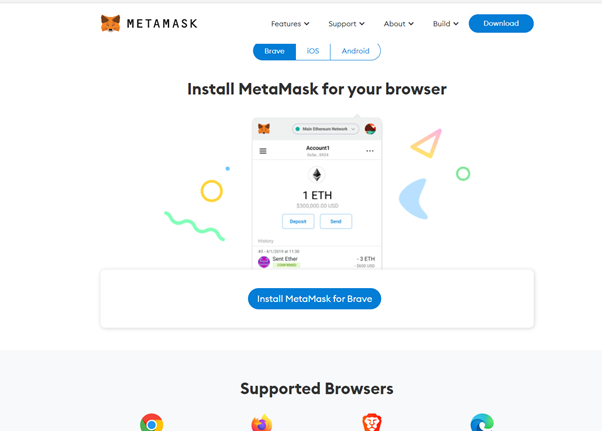 Once you have chosen your browser, you can add Metamask as a browser extension.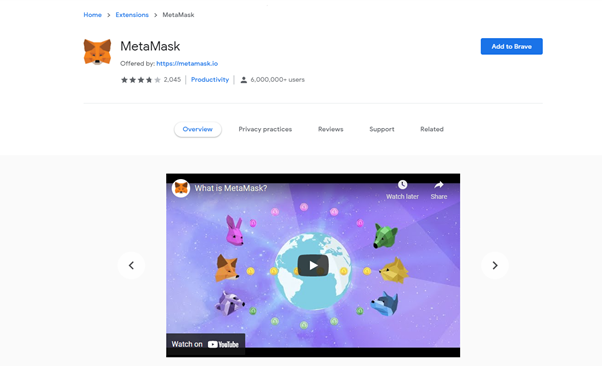 Installation should be quick and easy; once completed, you will be taken to the getting started screen.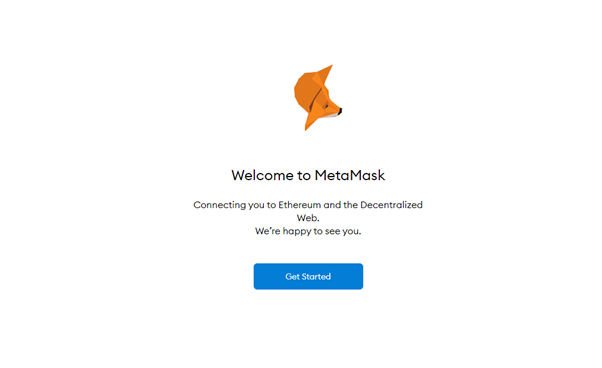 Сcreating a new wallet
Here you will have the option to create or restore an old wallet. If this is your first Metamask wallet, you need to click "Create Wallet". "Import Wallet" will only need to be used if you have an existing Metamask wallet that you need to access. The reason for this may be that the device on which you had the original wallet was damaged or lost.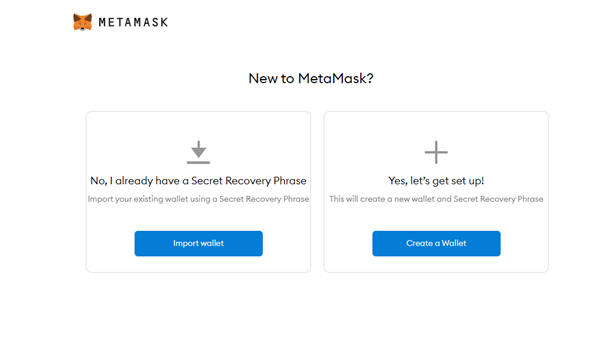 Password setting and wallet recovery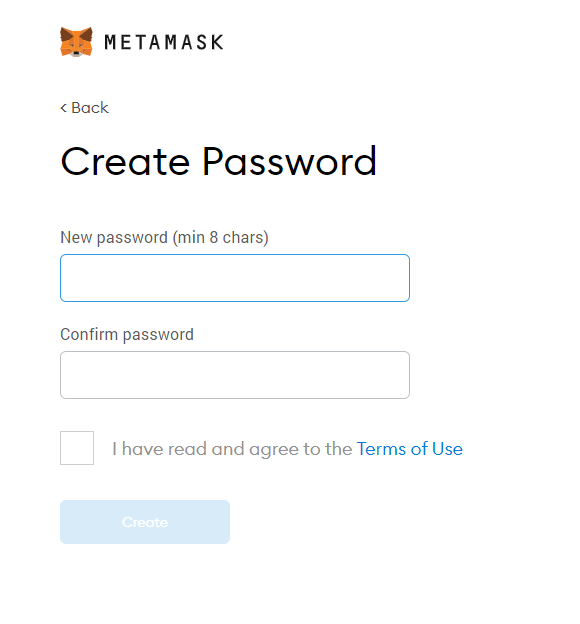 After creating a password, you will be taken to a page where you can watch a short informational video about the recovery process. This will be a good informational segment for users who are not very knowledgeable about the subject.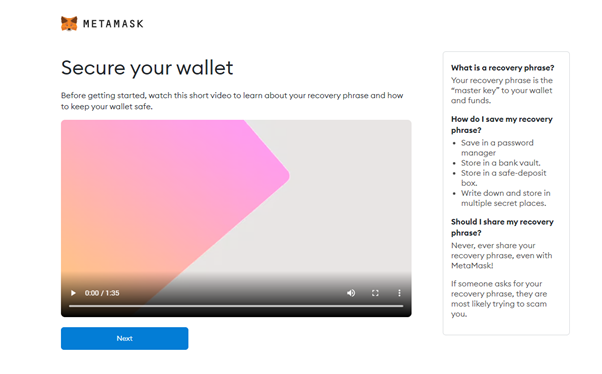 Once the video has been watched or skipped, you will have the option to record your recovery phrases. This information is key to gaining access to your wallet if something happens to the device on which your wallet is installed. It is recommended that you write this information down physically on a piece of paper and keep it in a safe place. It is also recommended that you do not share this information with anyone, as people with access to this information will have access to your wallet.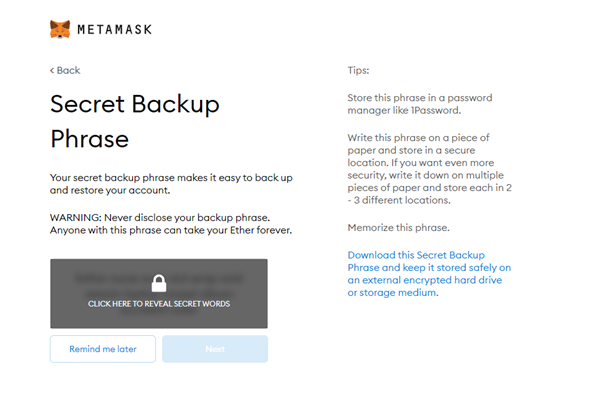 Once the recovery phrases are recorded, you will be taken to the main page of your wallet. The default coin is ETH, additional tokens can be added using the add token button.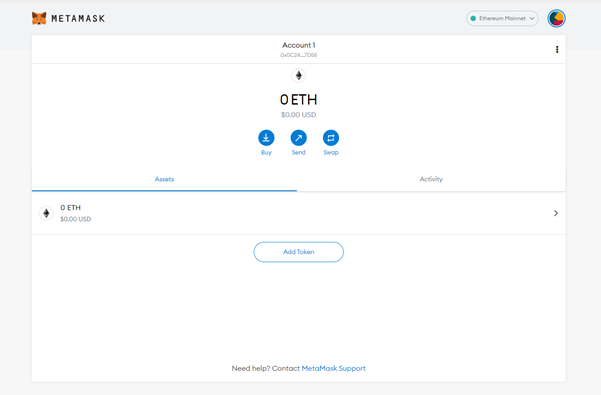 You can add various tokens through the search bar, after adding they will be displayed on the main page.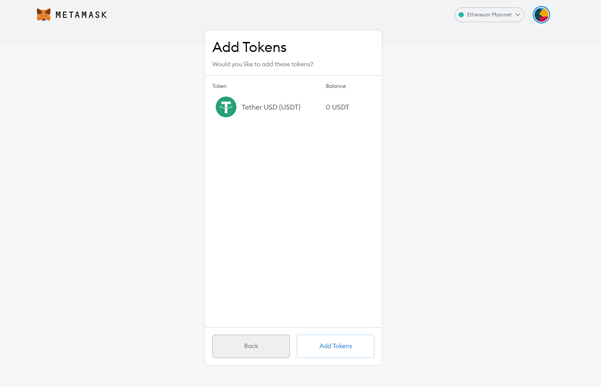 Determining the wallet address
There are several ways to get your wallet address. One way is to access it through the account details menu. The wallet address is what you will need to tell the person who is sending you the cryptocurrency.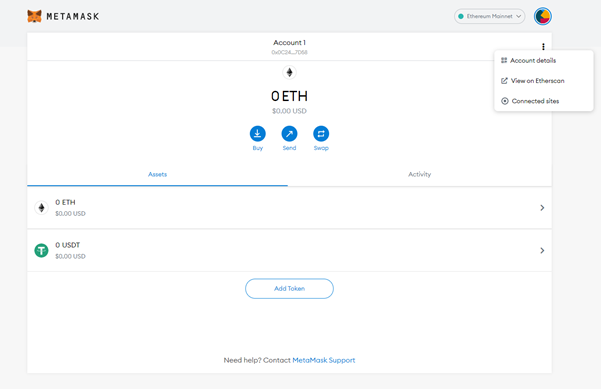 You can then copy and paste the wallet address, it will be a long string of alphanumeric characters starting with 0x. You can also view the network address through this menu.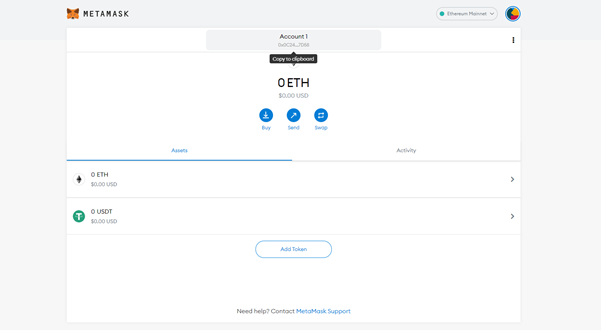 Another way to find your wallet address is to find it through the main menu. Clicking on the account at the top of the page will copy the wallet address to your clipboard. This is the easiest way to find your address, but it's easy to miss. Your Metamask wallet address will be the same for ETH and all other available ERC20 tokens as they all operate on the Ethereum network.
Sending cryptocurrency from Metamask
You can send cryptocurrency by clicking on the desired cryptocurrency. You will be taken to the coins page, where there will be two options for sending and exchanging. You will need to click "send"; this will take you to the submit menu. Here you can paste the recipient's wallet address, enter the amount you want to send, and set up the fee. Low fees will take longer to process and may even be refundable.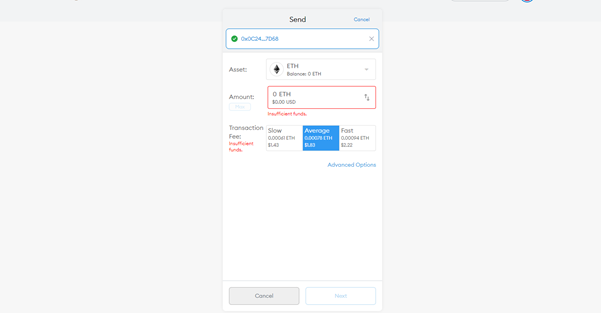 Metamask wallet overview
Advantages:
Browser extension provides quick access
Direct integration with Ethereum applications
Flaws:
Limited to ETH and ERC20 tokens.
Requires good knowledge of ETH to take advantage of all the features
Although MetaMask does not have access to your information, the browser you are using will have access to it. Most browsers such as Chrome collect information about users, which can compromise their privacy.
MetaMask is a great wallet for beginners looking to buy ETH and ERC20 tokens. This is due to its ease of use, sparing no extra features. It offers a useful exchange service combined with easy integration with decentralized applications, hardware wallets, and a mobile app. Online wallets do not provide much protection for cold wallets, but for beginners and short-term investors, this is a great launching pad for those interested in Ethereum and its related tokens.
---
Read more articles about cryptocurrencies and mining at COOL-MINING.ORG.
Do you like to read similar articles about cryptocurrencies and mining, do you want to support me as an author or ask questions? Be the first to know the news, subscribe to my telegram channel CRYPTO WIKIES | Bitcoin & Altcoins Mining