On the last day of the year, developers of the NEM altcoin (XEM) plan to upgrade the network to NEM 2.0. In parallel, the team promises to rebrand the project, the corresponding post she posted on Twitter.
The main difference between the updated version of the blockchain will be the release of a more advanced Catapult protocol. For the first time, the NEM Foundation startup together with Tech Bureau introduced this solution back in the spring of last year. Using this software, network users represented by various organizations have the opportunity to create their own public or private ecosystem.
The startup blog also says that the NEM 2.0 blockchain will be high-performance and secure. Now the main users of the network are Japanese organizations, including agricultural and charitable organizations.
The announcement about the imminent release of the updated version of the platform had practically no effect on the current value of the XEM coin. At the time of publication of this material, altcoin was trading at $ 0.032, adding less than half a percent per day.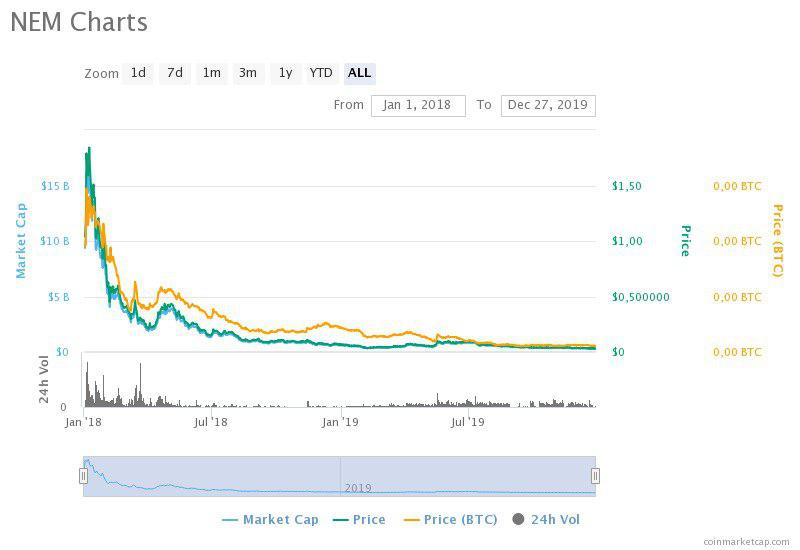 Note that during the so-called "bull race" at the end of 2017, the NEM rate exceeded $ 1. During peak trading periods, cryptocurrency capitalization reached $ 16.112 billion, but over the past two years it has dropped to $ 289.795 million.
Recommended Related Articles: