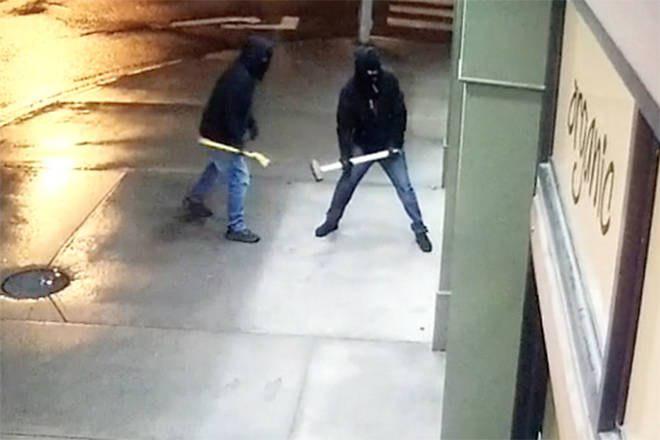 In Canada, strangers stole $ 4,000 from a crypto machine, but left $ 50,000 in a hurry
Two unidentified people broke into a Bitcoin ATM (crypto machine) located in one of the grocery stores in Canada. The incident occurred on November 20 in the early morning, local media reported.
The robbery fell on surveillance cameras, so the police promise to detain suspects as soon as possible.
It is known that criminals took away cassettes with $ 4000 from the terminal. However, they forgot to check all the cameras in the device, as they tried to leave the crime scene as soon as possible. As a result, they did not take another $ 50,000 stored in the third cassette of the crypto machine.
About 15 minutes later, the police arrived at the crime scene after an alarm in the store.
According to the owner of the outlet, the criminals managed to escape, but they "inherited" and left a lot of evidence after themselves. This will help to delay them faster. The CCTV camera filmed as two men hid in a Nissan Sentra car, its number was set.
This is not the first crime in the country related to cryptocurrency terminals. Calgary police in March this year began a search for men involved in robbery of bitcoin ATMs.