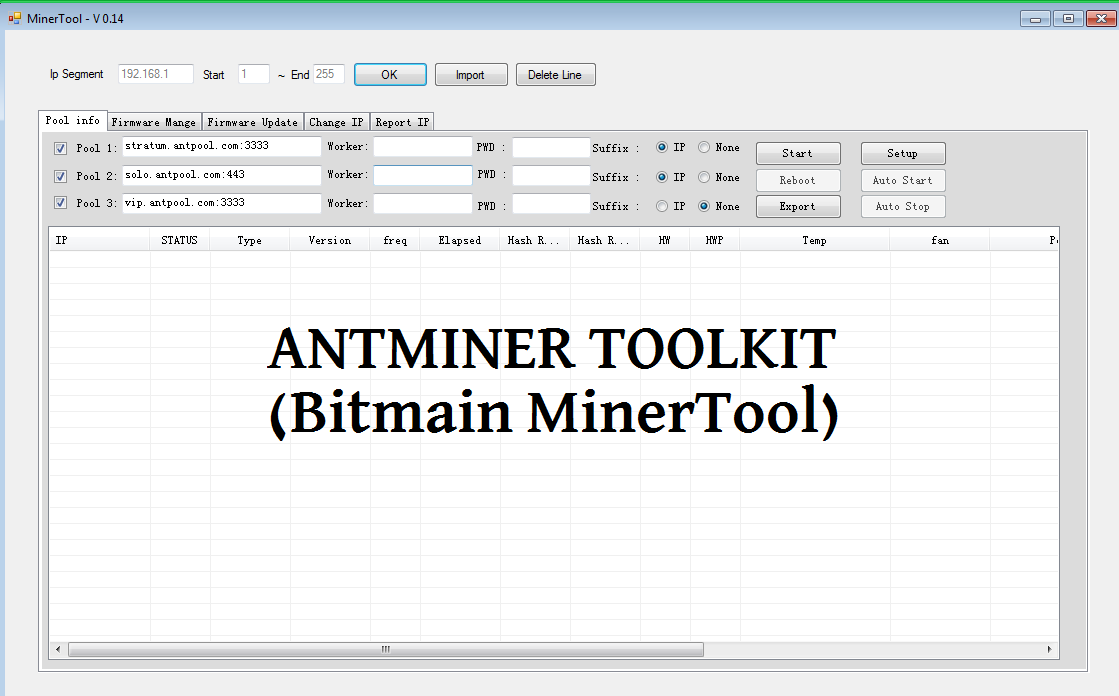 ---
Antminer Toolkit (MinerTool) – it is Antminer farm mining software that has features such as monitoring and managing miners, updating firmware, restarting miners, scanning IP addresses of miners on a local network. Version 1.0.11 adds the antivirus miner function and miner overclocking function.
Support for all Windows 7/8/10 (x32 / x64bit) systems
Support for all Bitmain miners!
Support for fw upgrade (you may need to install the .NET Framework first to configure the settings)
Step by step guide for Antminer Toolkit
Detailed Guide to Using the Antminer Toolkit (Miner Tool):
https://www.antpool.com/download/tools/002-BulkManagement-en.pdf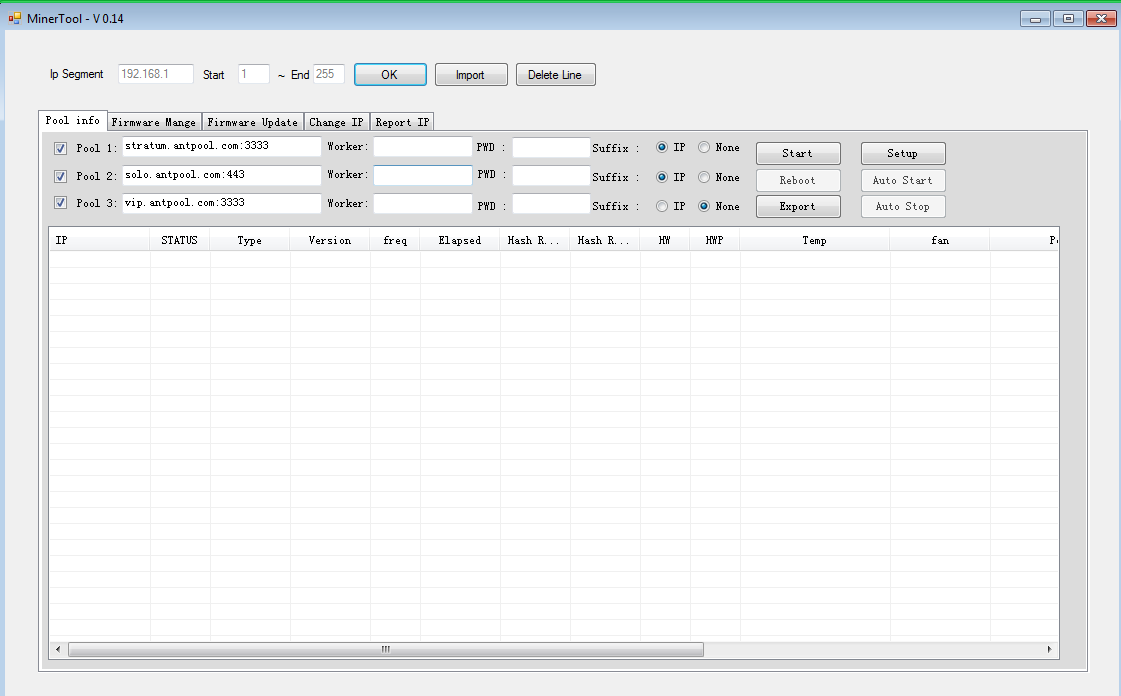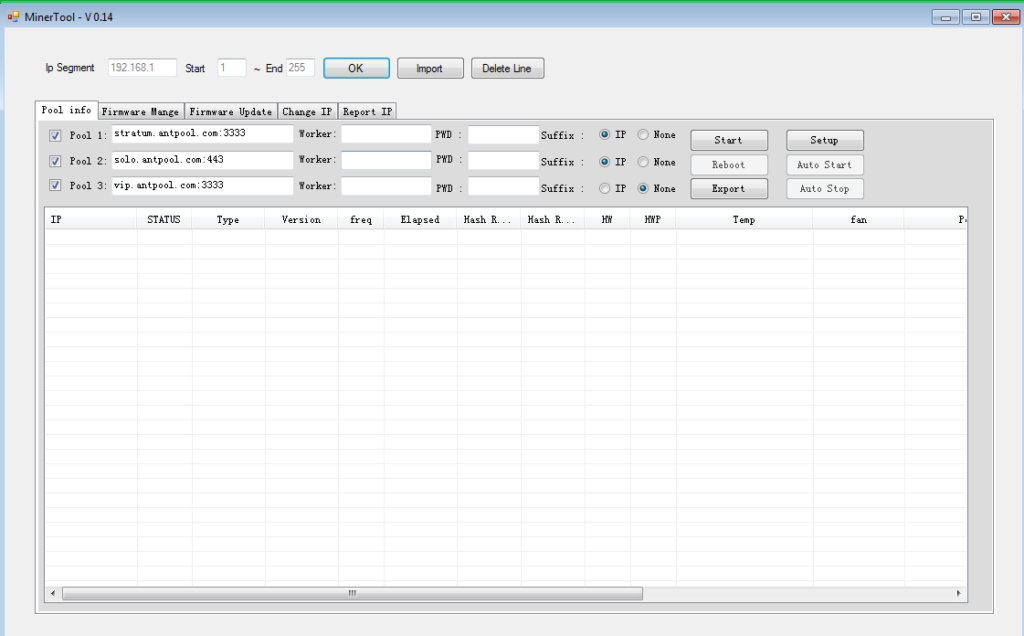 ---
Read more articles about cryptocurrencies and mining at COOL-MINING.ORG.
Do you like to read similar articles about cryptocurrencies and mining, do you want to support me as an author or ask questions? Be the first to know the news, subscribe to my telegram channel CRYPTO WIKIES | Bitcoin & Altcoins Mining
Is this a complete introduction to Ethereum (ETH) mining? Mining ETH with GPU in 2022. How is Ethereum mined and what exactly is it mining? What do you need to mine Ethereum? mining processes and types of mining. Let's look at the profitability of Ethereum mining in 2022.

The Ethereum token, often known as EthereumPOW, ETHW or IOU, has undergone a split. Due to the hard fork, the currency first appeared on September 15, 2022. As some miners refused to accept the upgrade to PoS, the Ethereum network split and the ETHPoW coin emerged with a precarious future (IOU).

The cryptocurrency market allows ordinary people, company owners and entrepreneurs to earn money. Mining coins and tokens is one of the ways to make money. You can get digital money by completing a unique task. In February 2022, video cards and ASICs will become common hardware. Only ASIC equipment is used for bitcoin mining. But not everyone knows how to link an ASIC to a mining pool. Certain abilities are required to configure the equipment.