This post is also available in:

Русский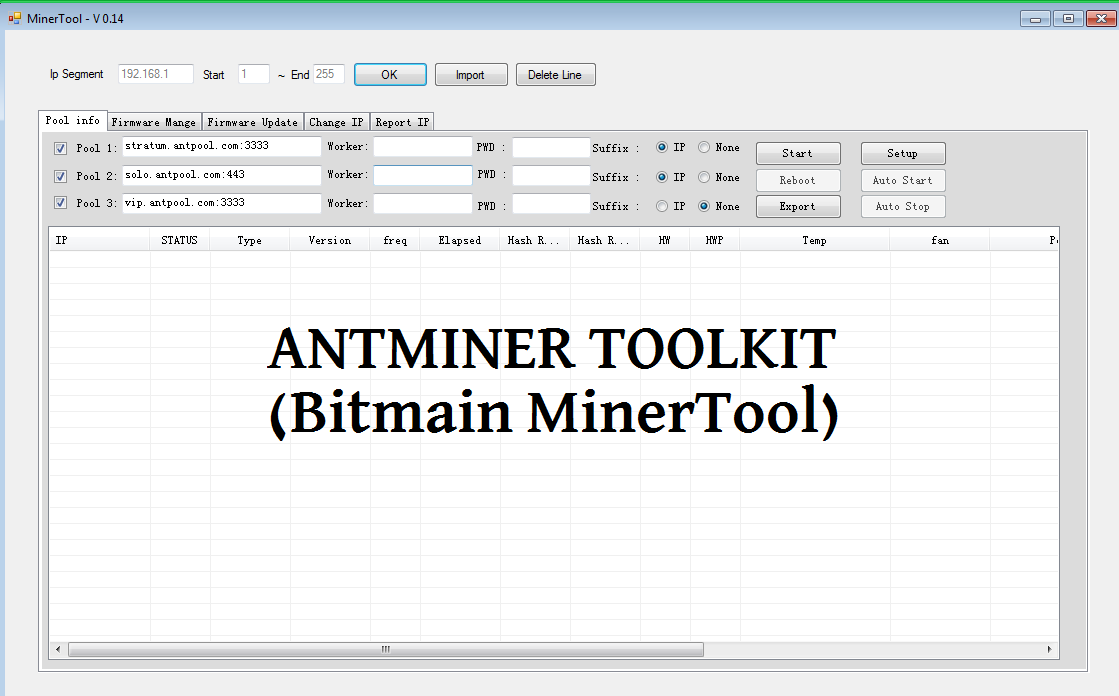 ---
Antminer Toolkit (MinerTool) – it is Antminer farm mining software that has features such as monitoring and managing miners, updating firmware, restarting miners, scanning IP addresses of miners on a local network. Version 1.0.11 adds the antivirus miner function and miner overclocking function.
Support for all Windows 7/8/10 (x32 / x64bit) systems
Support for all Bitmain miners!
Support for fw upgrade (you may need to install the .NET Framework first to configure the settings)
Step by step guide for Antminer Toolkit
Detailed Guide to Using the Antminer Toolkit (Miner Tool):
https://www.antpool.com/download/tools/002-BulkManagement-en.pdf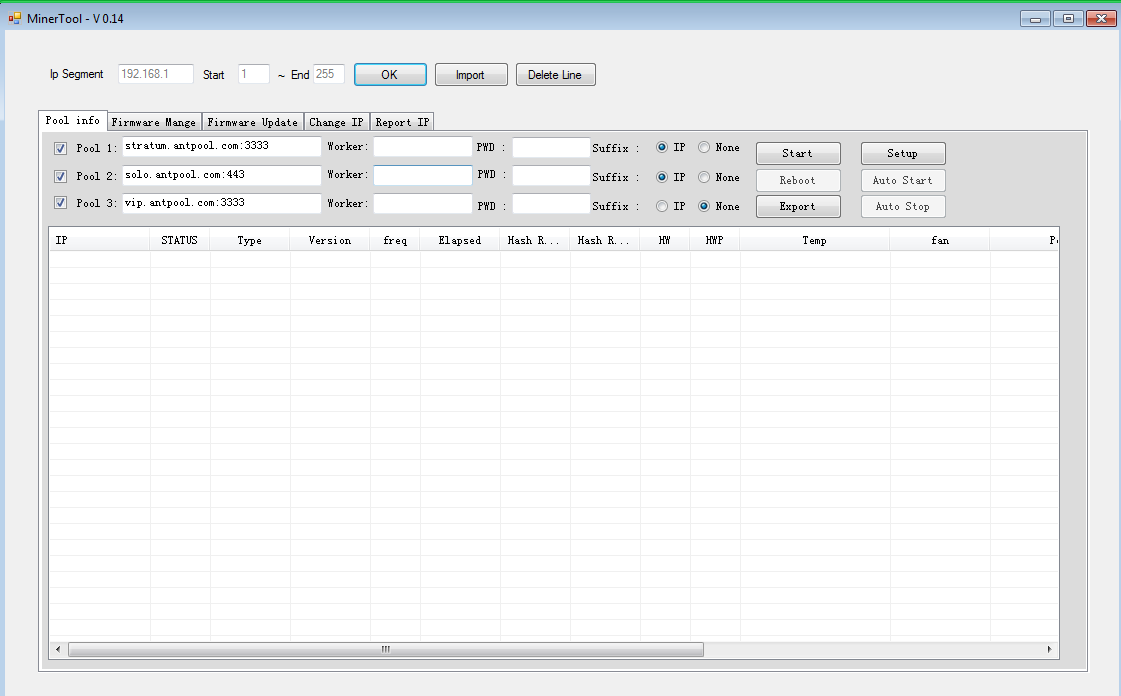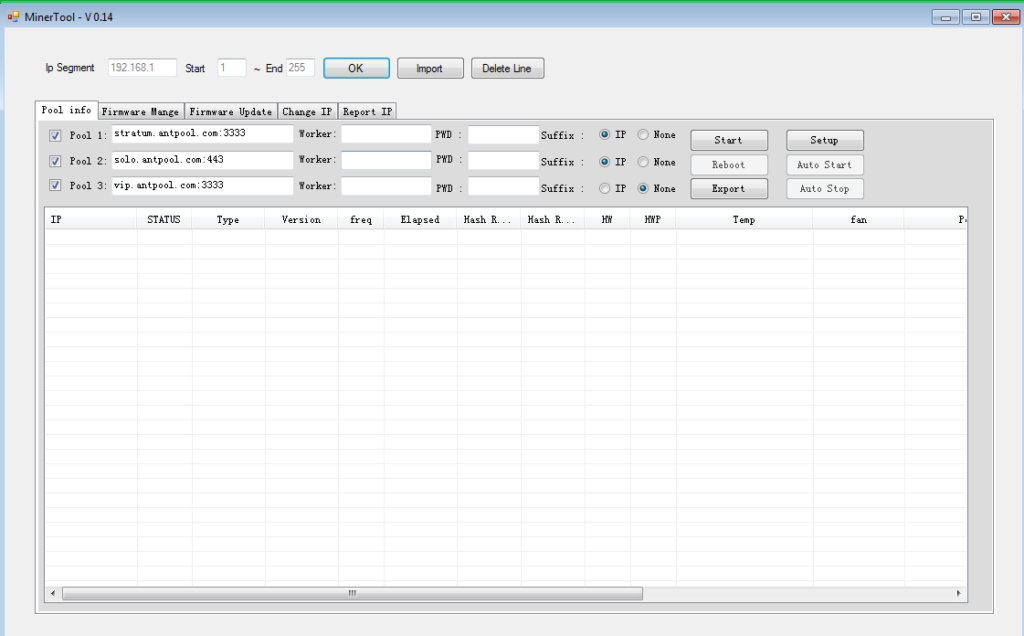 Read more articles about cryptocurrencies and mining at COOL-MINING.ORG.
Do you like to read similar articles about cryptocurrencies and mining, do you want to support me as an author or ask questions? Be the first to know the news, subscribe to my telegram channel t.me/cryptomineg.
This post is also available in: Русский What is NiceHash QuickMiner? NiceHash QuickMiner is a next-generation miner developed by NiceHash. Currently, it is in the experimental phase! Please use Wiki (still work in progress but contains most of information you are after). Why you should use NiceHash QuickMiner over NiceHash […]

This post is also available in: РусскийThis feature is available to everyone – you don't need to run the paid version of Awesome Miner to unlock any amount of Antminer. This should benefit the entire mining community. I got a series of questions about what Awesome Miner, as a reliable […]

This post is also available in: Русский BTC Tools is one of the best and most convenient ASIC miner management tools. The program is easy to use, and is suitable for both beginners and experienced users … The program allows you to: ASIC scan miners, sort them perform batch configuration […]