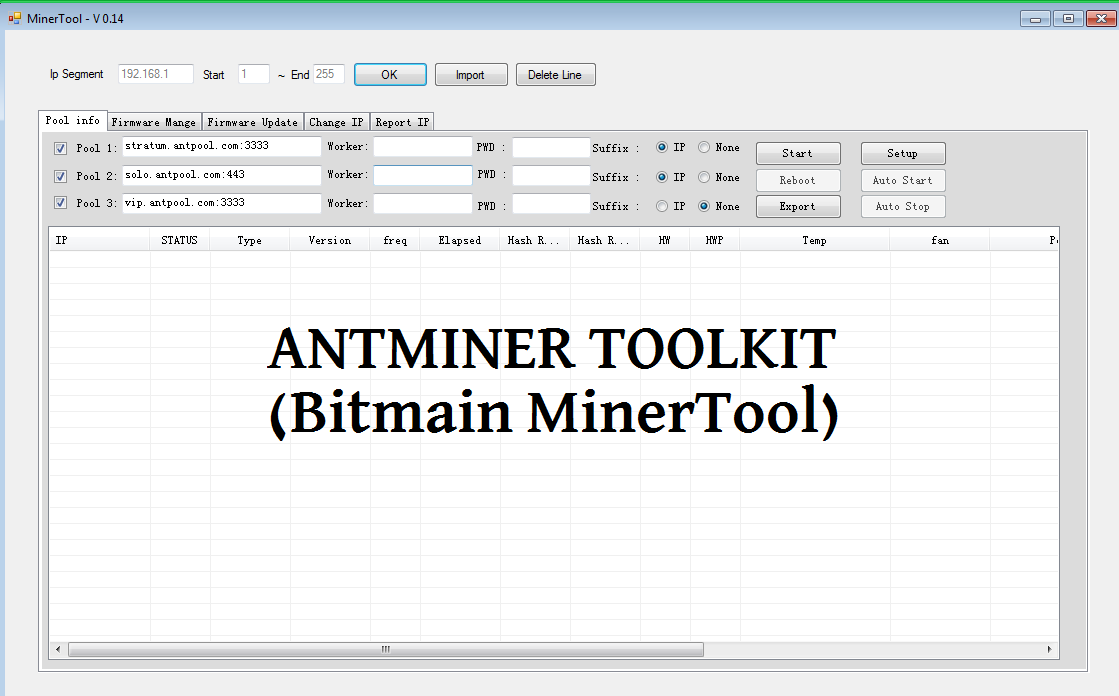 ---
Antminer Toolkit (MinerTool) – it is Antminer farm mining software that has features such as monitoring and managing miners, updating firmware, restarting miners, scanning IP addresses of miners on a local network. Version 1.0.11 adds the antivirus miner function and miner overclocking function.
Support for all Windows 7/8/10 (x32 / x64bit) systems
Support for all Bitmain miners!
Support for fw upgrade (you may need to install the .NET Framework first to configure the settings)
Step by step guide for Antminer Toolkit
Detailed Guide to Using the Antminer Toolkit (Miner Tool):
https://www.antpool.com/download/tools/002-BulkManagement-en.pdf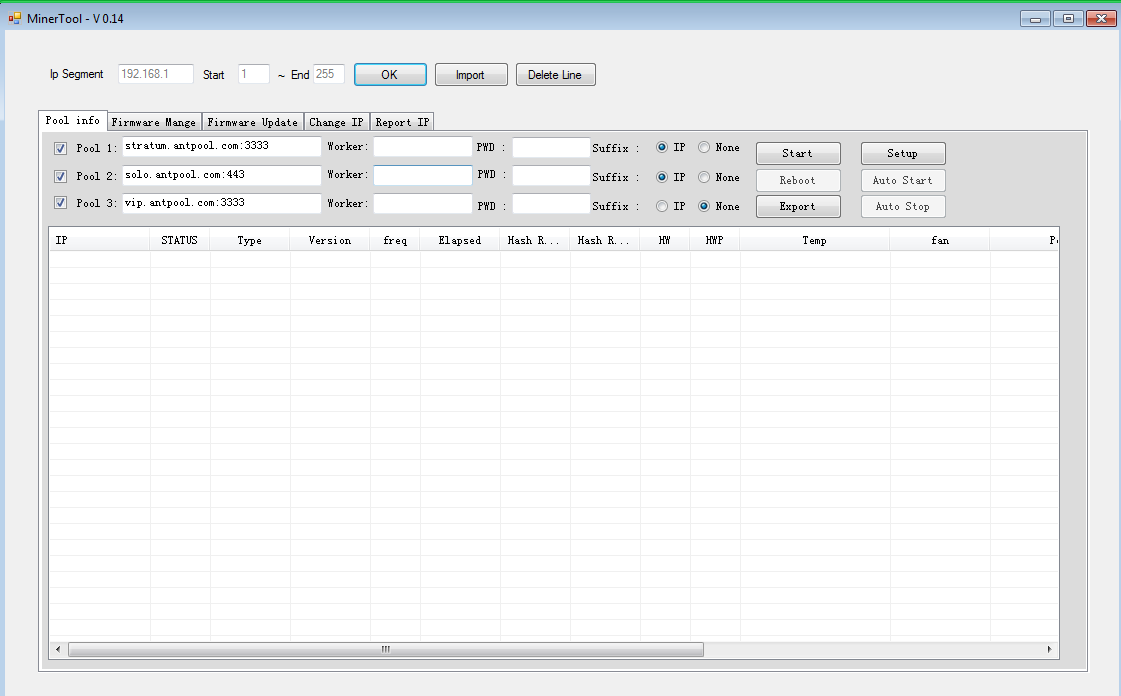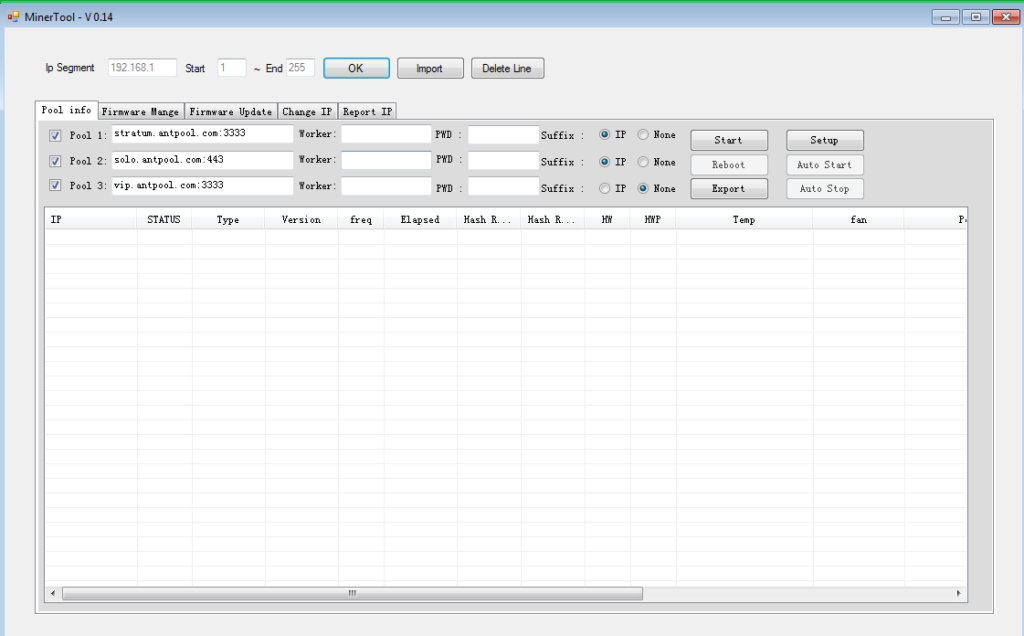 ---
Read more articles about cryptocurrencies and mining at COOL-MINING.ORG.
Do you like to read similar articles about cryptocurrencies and mining, do you want to support me as an author or ask questions? Be the first to know the news, subscribe to my telegram channel CRYPTO WIKIES | Bitcoin & Altcoins Mining
If you are choosing your first mining program, NiceHash Miner is one of the best options. Here you don't have to go through the command line, edit config files, or search for pool addresses. All you need to do is enter your Bitcoin wallet and click on the "Start Mining" button. The software configuration for each cloud mining algorithm is selected automatically.

WhatsminerTool is a program similar to BTC Tools that helps scan, track and manage Whatsminer ASICs.

The Osprey Electronics E300 14 GH/s kHeavyHash was the first KASPA FPGA miner on the market, but other miners will follow. We can expect more KAS FPGA and ASIC miners in the near future.