WhatsminerTool — is a program similar to BTC Tools that helps scan, track and manage ASIC Whatsminer.

Key features:
Setting up remote control
Pool setup
Scanning for miners on the local network
How to install WhatsminerTool
Download the archive from the website and unzip it.
Run the installation file .exe
After reading the terms of the agreement, you should check the appropriate consent box and then start installing the program.
The program will start downloading to your computer.
Interface
Once downloaded, extract it and run the "WhatsMinerTool" application file.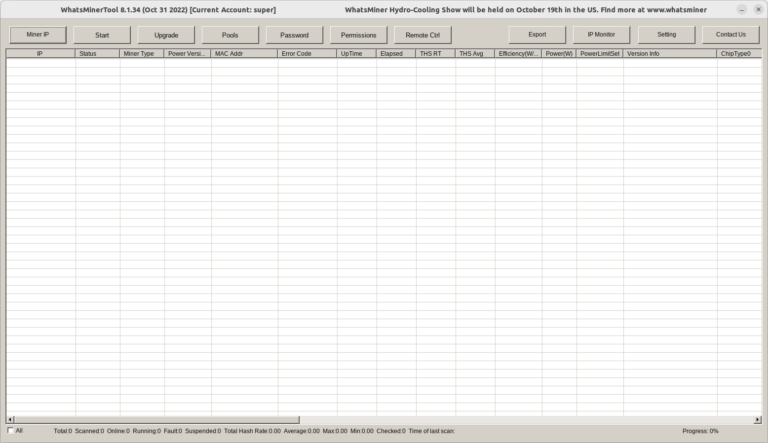 Scan for miners on your local network. It should automatically populate a range of IP addresses to search for, but you may need to change them to match your subnet. Click "Miner IP Address" to confirm that this is the correct IP address range, and then click Start.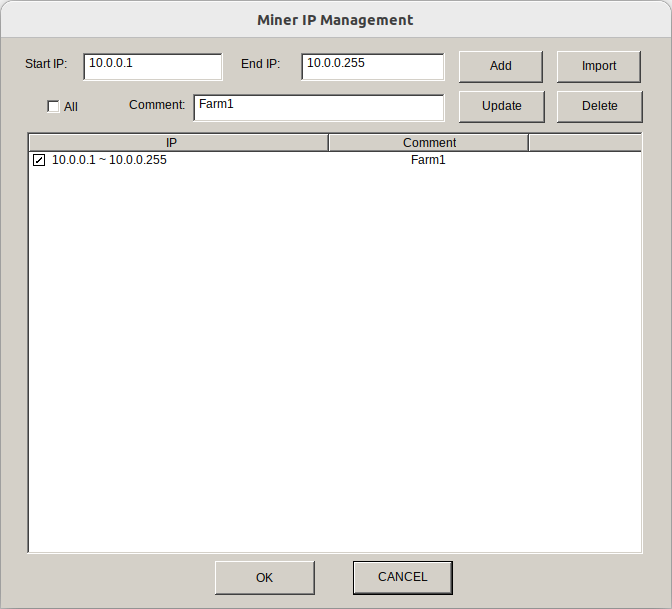 When you have all the miners filled, you can check for updates in the firmware. In the Whatsminer tool, click "update", then "select file". Select the downloaded file and click "update".
Selecting the Pools button will allow you to edit three separate pools. These pools may be needed if one pool fails or a connection error occurs.
After entering the pool information, click "start update" which should update each selected miner. The miners should be populated below after scanning the network. If they are not, the tool will ask you to run the scan again.
Once complete, your miners will be ready to hash for the selected pool.

Enabling "Remote Management" allows Foreman to integrate with your ASIC, allowing full control of your miner from your personal Foreman dashboard. To do this, select your miner in the list, click the "Remote Ctrl" button, and enable the API. You'll also want to enable "Power Fast Boot" so the miner starts up quickly (important if you're minimizing).

This utility will allow you to view all the miners that are connected to the local network. Also you will be able to quickly and easily customize the pools that you are most interested in.
---
Read more articles about cryptocurrencies and mining at COOL-MINING.ORG.
Do you like to read similar articles about cryptocurrencies and mining, do you want to support me as an author or ask questions? Be the first to know the news, subscribe to my telegram channel CRYPTO WIKIES | Bitcoin & Altcoins Mining