Last Tuesday, March 17, the US stock index S&P 500 for a short time approached 2,500 points. Around the same time, Bitcoin was able to bounce to $ 5469.
Then there was another fall of the S&P 500, while BTC also dipped to $ 5330. Analysts drew attention to the increased correlation between the stock indicator and the first cryptocurrency.
Prior to this, it was repeatedly emphasized that there is no correlation, and Bitcoin is traded on the market independently of other assets. However, now it is safe to say that the dynamics of the largest cryptocurrency are changing under the influence of the general trend that dominates the stock market at a given time.
Given the fact that the US economy is the leading in the world, some experts emphasize that when forecasting the rate of BTC, you need to take into account the situation in the US stock market.
The key players in this segment are institutional investors, who have recently become increasingly interested in bitcoin and the cryptosphere as a whole. Therefore, their behavior has a direct impact not only on changing indices, but also on BTC.
However, Morgan Creek co-founder Anthony Pompliano categorically disagrees with this view.
He stated that for a long time, Bitcoin has been an uncorrelated asset. Even if there is a short-term correlation with the stock market, in general, the effect of indexes on cryptocurrency remains minimal.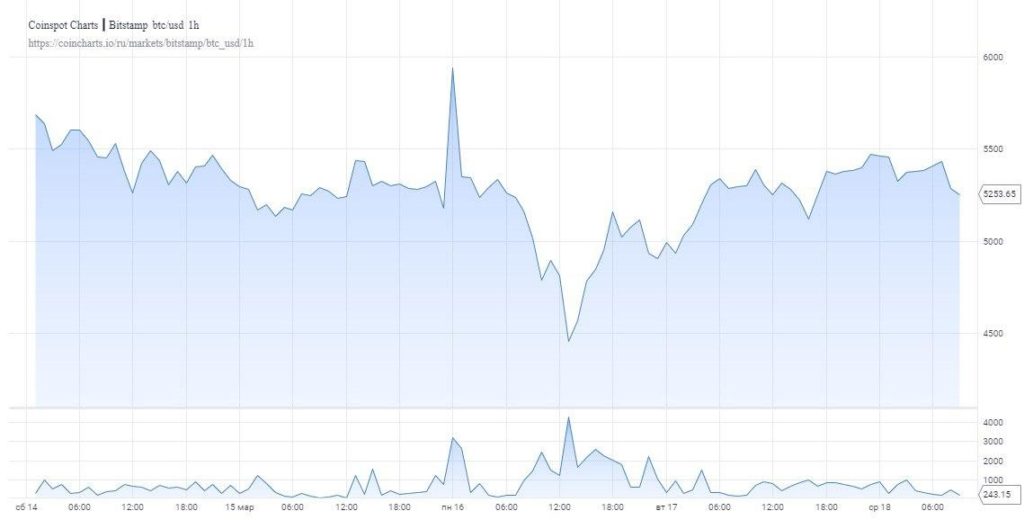 Recommended Related Articles:
TT-Miner v3.2.2 (TradeTec-Miner): Nvidia & AMD GPU miner
Bminer 16.0.7: Download GPU miner Equihash/Ethash/Cuckaroo29 для AMD & Nvidia
Huobi Launches Cryptocurrency Free Trading App
Bitcoin drops below $ 7,700 amid collapse in global financial markets
GMiner 2.00 (Win / Linux 32/64-bit): Download miner for AMD / Nvidia GPUs