How to disable automatic updates of Windows 10
Many Windows users may have noticed that sometimes new updates installed in the system give the opposite effect. In this article, we'll look at a convenient and easy way to turn off automatic Windows updates. This can be done very easily using Win Updates Disabler. With its help, you can turn on automatic updates back.
Examples of common problems:
Conflicts of programs with drivers;
Programs are installed for a long time and even cause critical errors;
Drops in the blue screen of death
Because to avoid such problems, many disable automatic updates to Windows 10.
Note: It is important to know that updates to the operating system are installed for a reason! Updates bring significant fixes to all the important components of Windows 10 and if you disable updates, then this reduces the stability of the OS.
If you use Windows 10 Defender integrated into the system as an antivirus program, then be aware that by disabling updates you are deprived of the ability to receive signatures of new malware, that is, you will reduce the degree of protection for your computer.
Installation Instructions Win Updates Disabler
1. First – Download the program:
2. Disable automatic updating of Windows 10 using Win Updates Disabler
After downloading the program, install and run the program WinUpdatesDisabler.

In the program window that opens, on the "Disable" tab, check the "Disable Windows Updates" checkbox, then click the "Apply Now" button.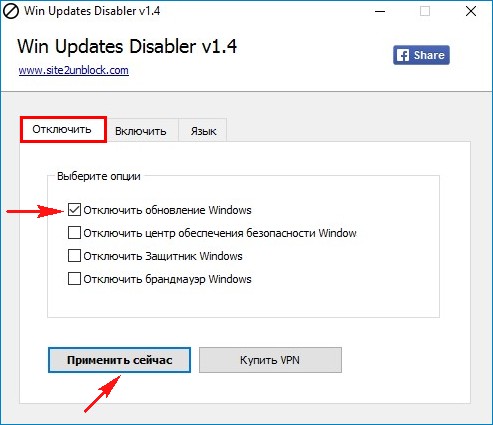 "Want to restart your computer?" > "YES"
Next is a computer restart. After a reboot, automatic updates will be disabled. If you suddenly need to enable automatic Windows updates. You can do this by unchecking the box next to the item. Disable Windows Updates.
Make sure automatic updates are turned off
Options -> Update and Security -> Windows Update.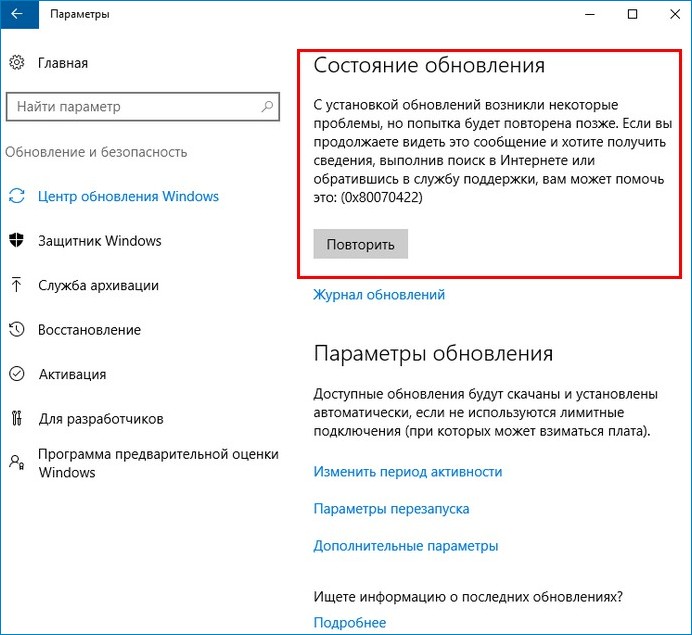 Recommended Related Articles: