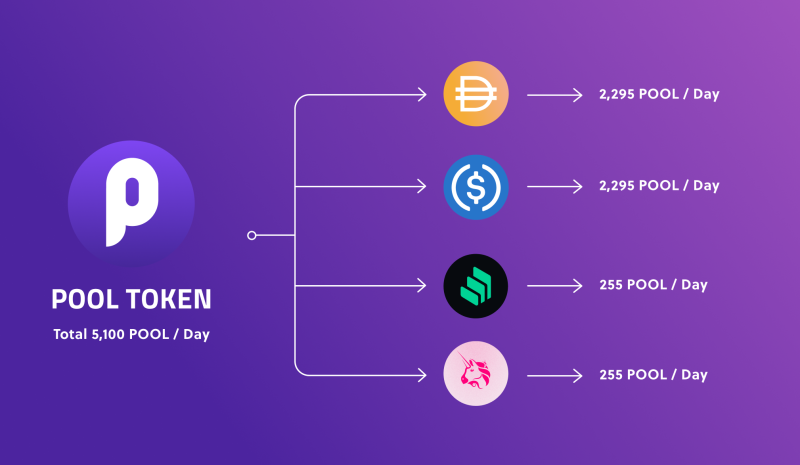 ---
The DeFi community has rallied around PoolTogether to reach its $1.4 million NFT defense funding goal. "I am at a loss for words right now. I am blown away by how the community has rallied around PoolTogether Inc and me," said PoolTogether co-founder Layton Cusack. Decentralized finance (DeFi) platform for win-win lotteries PoolTogether has reached 100% of its goal of funding legal defense through the sale of NFTs.
The project took just ten days to reach its funding goal of 769 Ether (ETH) or $1.4 million, a sign of strong support from the DeFi community, which has rallied against the lawsuit, which some see as an attack on the sector as a whole.
PoolTogther is currently selling three levels of NFT as part of a funding campaign called "PoolyNFT" to fight a class action lawsuit that the company believes "has no merit." NFTs are priced at 0.1 ETH, 1 ETH and 75 ETH apiece, and vary in the number of total mining tokens, and the project will eventually deploy a "hodler utility" for NFTs.
Cointelegraph previously reported on June 1 that the PoolTogether project raised about 471 ETH last week, with support from major figures in the cryptocurrency space such as Andreessen Horowitz general partner Chris Dixon, who bought Pooly Judge level NFT for 75 ETH, or about $141,000 at current prices.
As of this writing, the amount of funding raised is 788.40 ETH, or approximately $1.474 million. Notably, there are still 16 days left in the campaign, and if all NFTs are sold, it will raise 1,076 ETH, or $2 million.
---
Read more articles about cryptocurrencies and mining at COOL-MINING. ORG.
Do you like to read similar articles about cryptocurrencies and mining, do you want to support me as an author or ask questions? Be the first to know, subscribe to my telegram channel t.me/cryptomineg.