Litecoin – This is the first open-source altcoin with P2P technology (from person to person) in the world, which has maintained its positional stability due to market capitalization. The best wallets for Litecoin (LTC) on PC include:
Litecoin Core
Electrum LTC
LiteAddress – paper wallet
LiteVault
Jaxx Liberty
Guarda Wallet
Exodus
Litecoin Wallet -It is a software application that allows you to safely store, send and receive Litecoin. Some Litecoin (LTC) wallets focus more on security, and some on ease of use. Based on specific tasks, people choose the wallets they need.
Litecoin Core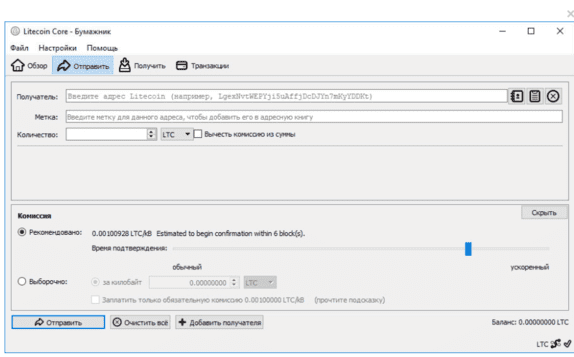 Litecoin Core – This is the official free Litecoin wallet for PC. Therefore, as soon as you start using it on your computer, the PC itself will act as a wallet, and your private keys will be on it. It supports several operating systems, i.e. Windows, Mac and Linux.
Wallet synchronization takes some time, about 4 days, because Core-wallets are synchronized with the entire blockchain as with a full node. That is why the wallet requires not only time for synchronization, but also a lot of free space for storage.
Electrum LTC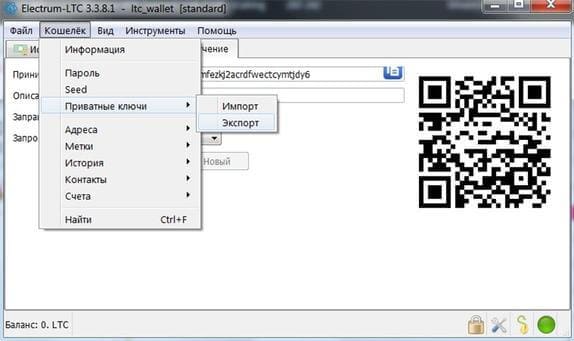 Electrum LTC – is a lighter version of the official Litecoin main wallet, as well as a PC wallet and is considered one of the best Litecoin online wallets.
The best part about Electrum LTC is that it does not require network synchronization, so the time taken to launch Litecoin is less. As a deterministic wallet, Electrum-LTC provides enhanced protection, allowing you to create a 12-digit recovery phrase and be able to freeze the wallet in case of hacking.
LiteAddress – paper wallet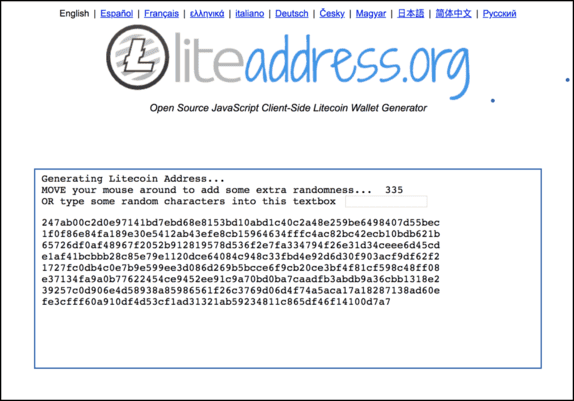 LiteAddress is ideal for those who want to store a large amount of LTC for a long period of time.
This is one of the cheapest and safest alternatives to hardware wallets. But you must know how to handle a paper wallet correctly, otherwise it may be compromised.
Click here to access LiteAddress.
LiteVault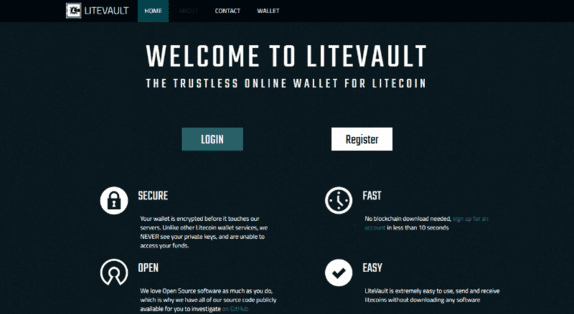 LiteVault is a web wallet for Litecoin. It is fast and easy to use, with a free registration process that takes no more than 10 seconds.
LiteVault source code is publicly available, and all user wallets are encrypted before they reach the LiteVault provider's servers, which in turn allows you to maintain control over your private keys.
This is an LTC-compatible cryptocurrency wallet that does not support any other cryptocurrencies other than Litecoin.
Click here to access LiteVault.
Jaxx Liberty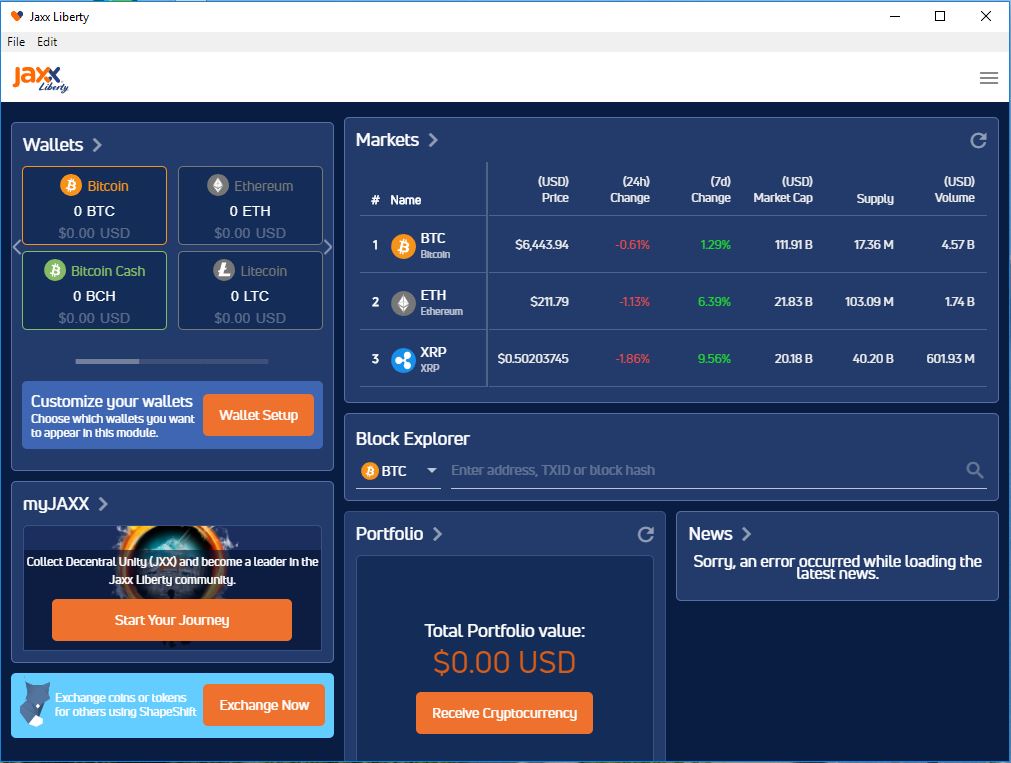 Jaxx Liberty – This is a relatively new cryptocurrency wallet that seeks to simplify the blockchain and attract the masses to its unique trading offer.
Jaxx is a multi-currency wallet that offers support for seven cryptocurrencies, namely: Bitcoin, Lightcoin, Ethereum, Dash, Ethereum Classic, Bitcoin Cash, DAI and many others.
Jaxx gives you full control over the wallet, which is with a computer and smartphone. It allows you to quickly convert bitcoins, lightcoins, Ethereum and DAI, as well as work with all the coins that Jaxx developers will integrate in the future.
The wallet is available as a desktop application, Android and iPhone applications, and an extension for Google Chrome.
Guarda Wallet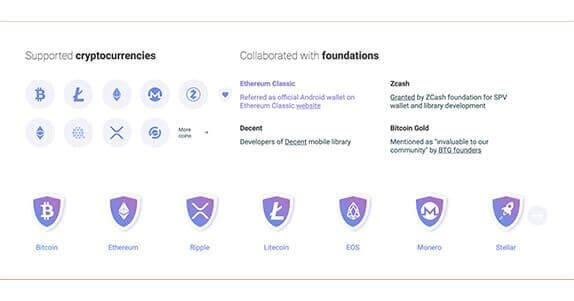 Guarda Wallet – This is a multi-currency wallet that does not require synchronization for more than 45 blockchains and thousands of tokens. Vaults are available in versions for the Web, PC, Mobile (iOS, Android) and the Chrome extension.
Coins supported by Guarda include: BTC, Ethereum, BSV, XMR, Zcash (shielded transactions are also available), Dash, Ethereum Classic and others.
The expanded functionality of the wallet also allows for the built-in exchange, purchase, sale of cryptocurrency for fiat funds (dollars, euros) and work with the Ledger hardware wallet.
Guarda is safe because it does not store any personal data of clients – all wallet.dat are not stored on their server, backup copies are encrypted and stored only on the user's device.
In terms of security, coin and function support, and versatility, Guarda is one of the best cryptocurrency wallets on the market today.
Exodus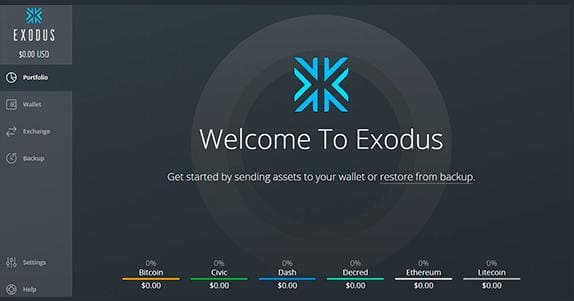 Exodus – one of the best Litecoin desktop wallets that supports nearly three dozen cryptocurrencies, including Bitcoin, Litecoin, Dash, Zcash, Ethereum and many others.
Since Exodus is a lightweight wallet, you never have to download and store the entire blockchain on your PC.
According to him, the developers, this is a "light" wallet (Lite, that is, without synchronization) and is one of the best for Litecoin.
Exodus has many pros and cons. It has a very good interface with good access to the wallet, that is, full control. Transactions can be carried out directly through the wallet. The transaction fee is paid by the network itself, not by Exodus developers.
Which is the best Litecoin wallet?
The above wallets were chosen because they are safe and user friendly. According to the compatibility of your device, you can choose any.
Recommended New Articles:
RHMINER & NANOMINER: Download With Support Mining The Pascal Coin (PASC)
GMiner v2.08: fixed bug in RTX 2080 Ti for cuckatoo32 algorithm
CCMINER v1.8.1: Download with mining support SiaCoin (SC)
EMERALD WALLET: Ethereum/ETH/ETC/ERC-20 wallet for Windows
Vessel Wallet – Download STEEM & SBD Wallet for Windows 7/10.