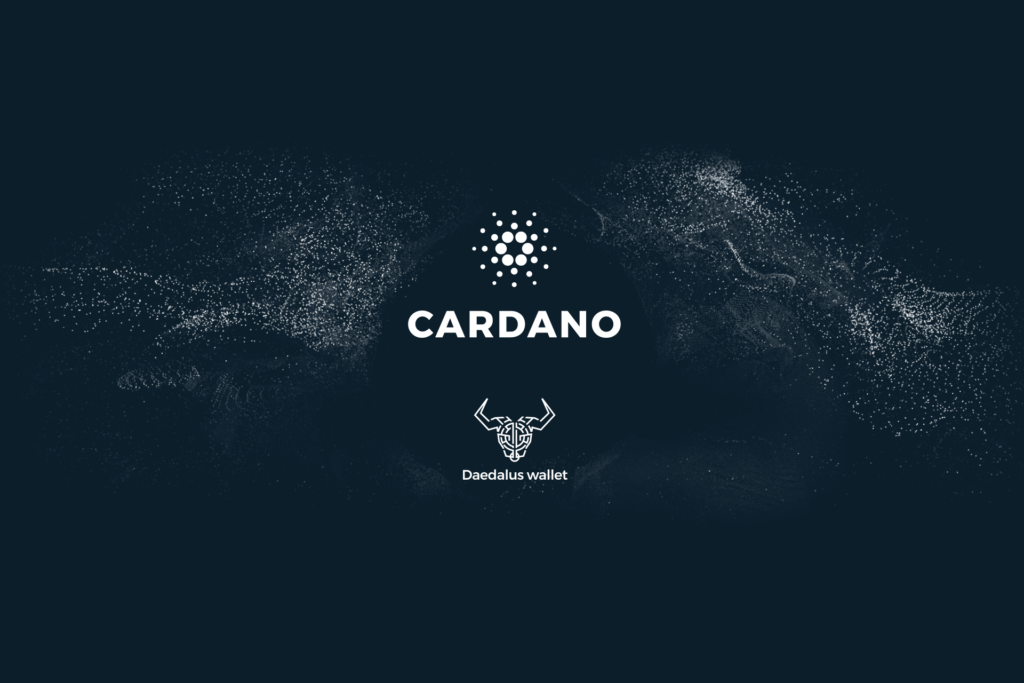 Daedalus – this is Full Node Wallet Cardano (ADA). This means that unlike light wallets (e.g. Yoroi, Adalite, etc.), Daedalus downloads a full copy of the Cardano blockchain and independently checks every transaction in its history. Thus, you get maximum security and absolutely trouble-free operation without centralized third-party servers. Unlimited accounting. Manage any number of wallets with our hierarchical deterministic (HD) wallet implementation. Have more control over how your funds are organized.
With this wallet you can check the balance, send and receive ADA and securely store cryptocurrency offline.
Step-by-step setup of Daedalus
First step: download the Daedalus wallet
The wallet can be downloaded directly from the following links. Daedalus is available for all three major desktop operating systems.
Second step: wallet synchronization
After downloading, Daedalus will need to wait a certain time during which the entire Cardano blockchain will be synchronized. You need to be patient, as this can take some time (on average about 30 minutes).
Third step: creating a wallet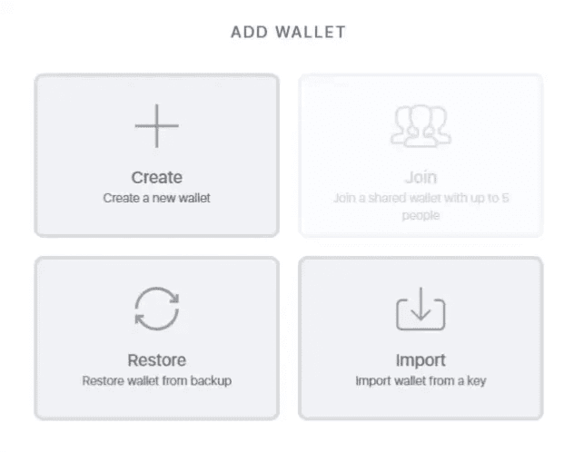 At the first start, just click "Create" to initiate the process of creating a personal wallet.
Name – you will need to enter a name, even a fictitious one, so that the wallet continues to create a password.
Password – A secure password is required that contains at least 7 characters, one of which must be a capital letter, one lowercase and at least one number.
After entering the username and password, you will be shown a Seed phrase to restore access. This is a sequence of 12 words that should be written down on a piece of paper for security reasons.
Seed phrase is vital and should not be lost or disclosed to anyone. Otherwise, you may be hacked and it will become impossible to access the coins.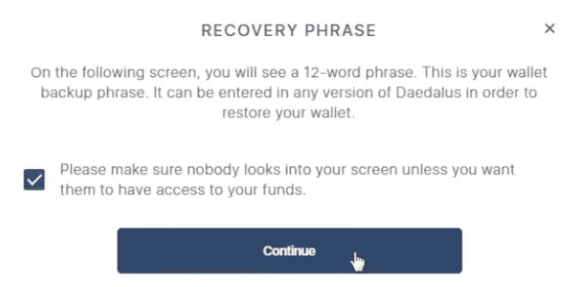 This screen requires the user to click on the 12 words mentioned above to confirm that all recovery phrases have been copied correctly.
Fourth step: wallet homepage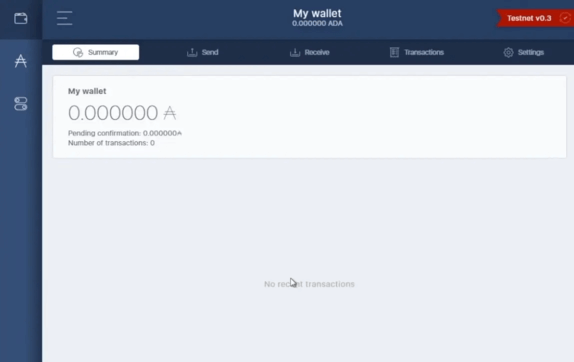 After completing the wallet creation phase, the user is redirected to the Daedalus homepage. Here you can view the balance, send and receive Cardano (ADA) and check the history of sent and received transactions.
For example, if a user wants to send ADA from a personal wallet to a specific address, he can simply go to the "Send" section, enter the alphanumeric address and the number of ADAs to send, and click on the "Send" button.

After completing this operation, you can check the status of the transaction in the explorer of the Cardano blockchain.
Recommended New Articles:
Litecoin Wallets: Best Wallets for Litecoin (LTC)
Vessel Wallet – Download STEEM & SBD Wallet for Windows 7/10
EMERALD WALLET: Ethereum/ETH/ETC/ERC-20 wallet for Windows
RHMINER & NANOMINER: Download With Support Mining The Pascal Coin (PASC)
GMiner v2.08: fixed bug in RTX 2080 Ti for cuckatoo32 algorithm